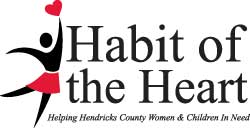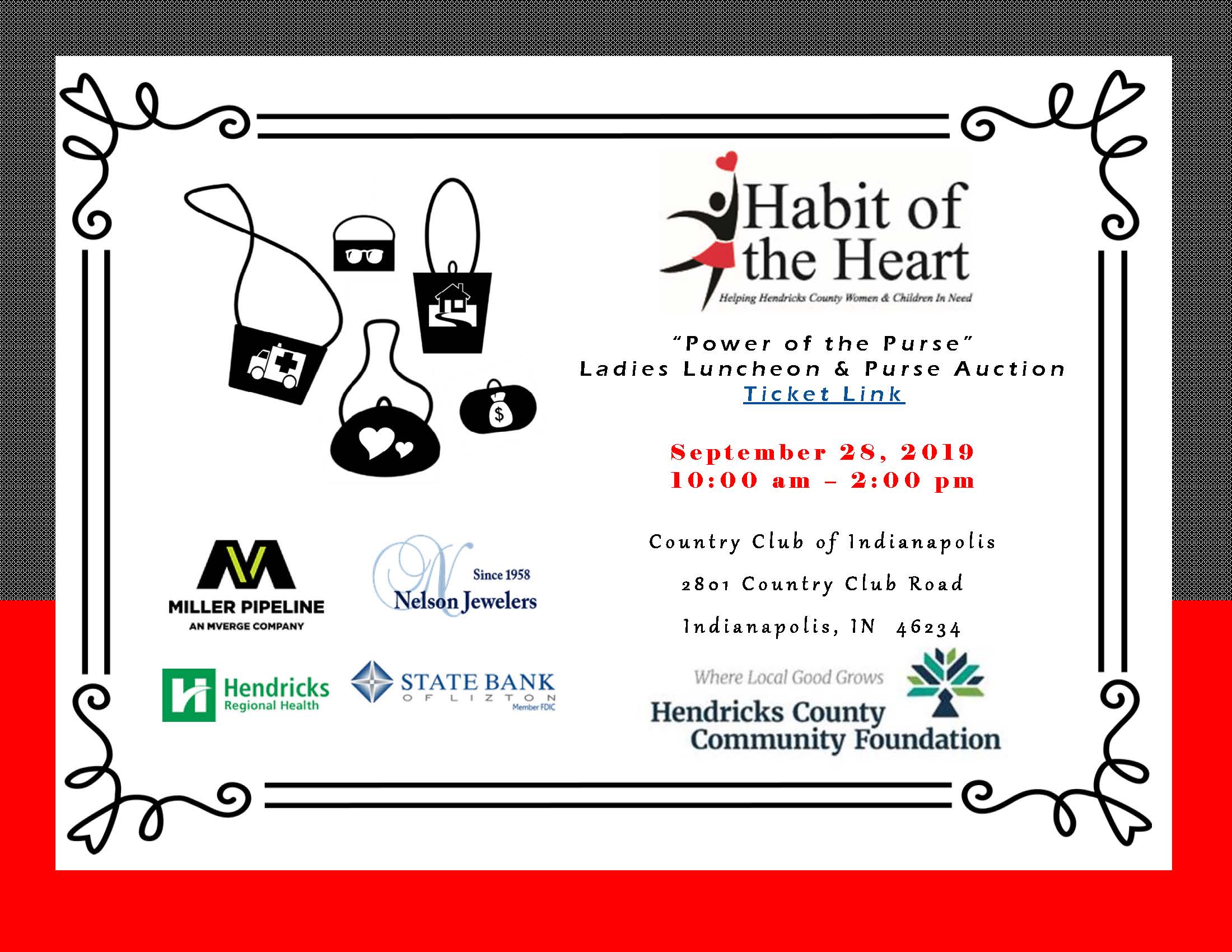 Habit of the Heart Auction Site
Forms
About the Habit of the Heart Fund
Habit of the Heart (HOTH) is a fund of the Hendricks County Community Foundation that grants assistance to Hendricks County children, women, and families with emergent needs.
The Habit of the Heart Fund helps Hendricks County women and children in emergency need. To date, the Fund has provided over $435,000 in grants for a variety of needs, which include eye glasses, hearing aids, dental work, clothing and other essential items.

Our goal is to increase our community's awareness of the emergent needs of children, women, and families in Hendricks County. We feel it is important to assist the needs of those in our community and to involve our community members in supporting our fundraising events through sponsorship opportunities and donations.

The Habit of the Heart Committee was formed in 1996. The goal was to involve women in Hendricks County in Philanthropy. Habit of the Heart is a committee made up of all volunteers who donate their time, talent and treasure to make a difference in our community. We have grown and prospered due to the generosity of our sponsors, community partners and local businesses who have given us their kind and loyal support over the years.
Guidance counselors and school nurses are seeing an increasing need for assistance with items that are critical to enabling students to succeed. The Grant Committee receives an average of 5 grant requests per week; most of these requests are for needs that "fall through the cracks" and are not covered by other assistance agencies.

A student came to see the school nurse because she had second degree burns on her hand from cooking dinner the night before. She needed additional medical care from a physician but had no medical insurance. The school nurse applied for a Habit of the Heart grant. We were able to partner with a local healthcare provider to get her the necessary treatment for her hands. This is just one example of the hundreds of situations that have recently received assistance from the Habit of the Heart Fund.

The application process is designed to be easy. When a classroom teacher, school nurse or guidance counselor identifies a child in need, they simply email a Student Emergency Request Form (found above) to the Community Foundation. All grants are taken under consideration by the Habit of the Heart Grant Committee. Most grants are awarded within a week unless it requires more urgent attention.

For more information, contact the Hendricks County Community Foundation at 317.268.6240 or info@hendrickscountycf.org