Thank You for an Amazing 25th Annual Golf Outing!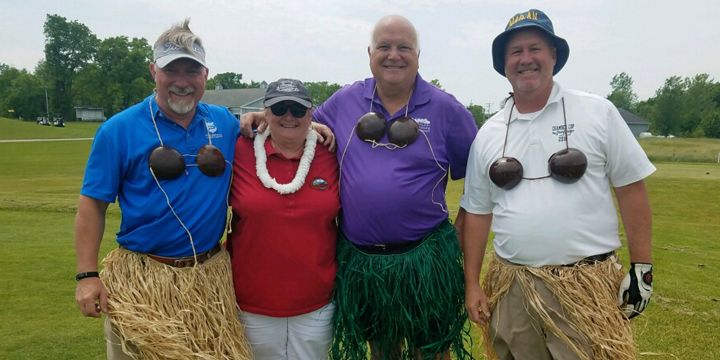 Thank you for your past support of HCCF's only annual fundraiser, the Golf Outing.  At our last Golf Outing in 2019,  you helped us raise over $28,000 for our operating costs, enabling us to continue to work to make Hendricks County a vibrant, giving community!  We couldn't have done it without all our sponsors, including our Event Sponsor, North Salem State Bank and our Masters' Sponsors, Butler, Fairman & Seufert and Hendricks Regional Health.
The 2020 outing was canceled to protect the health of our golfers, their workplaces, families and our community at large due to the COVID-19 virus.
In 2021, we are thankfully seeing a light at the end of the tunnel in dealing with the coronavirus.  But we still need to be vigilant in social distancing and other precautions to protect the heath of our community.  The HCCF Board of Directors has reevaluated the Golf Outing for 2021 and believes it is time for HCCF to pursue different events and opportunities to share our story and engage our community.  As a result, HCCF has canceled the 2021 outing. This was a difficult, but right decision for our organization and for all involved. 
Thank you for your past support and stay tuned to hear what exciting new paths we will travel together in Hendricks County!
Photos from our 2019 Golf Outing
---
Check out our video from 2018's event!