Learn about Grantmaking
HCCF manages over 200 different funds each with a different purpose. These funds provide over $600,000 in grants each year to support nonprofits and projects across Hendricks County and beyond.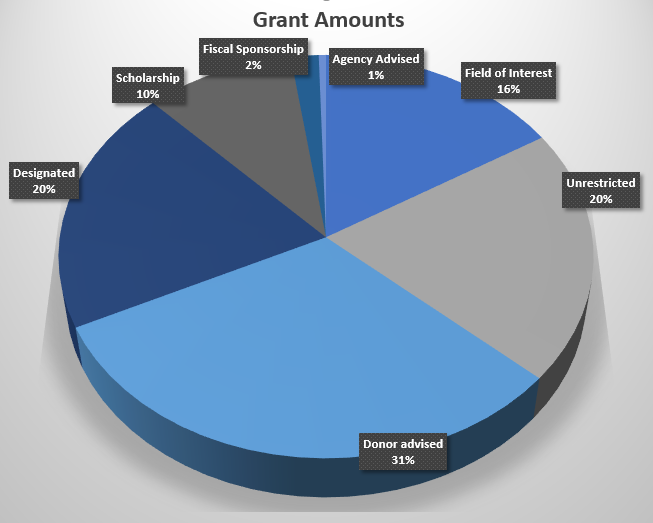 Generally, nonprofits apply to HCCF's unrestricted funds which provide about 20% (approximately $140,000) of HCCF's annual grantmaking each year.
Our current priorities are focused on nonprofit capacity building: generally defined as strengthening management systems and governance, capacity building grants recognize that organizations need to build effective management, governance, marketing and sustainability as well as programs. This priority area also includes a regular, monthly nonprofit learning series and networking.
Applications are available year-round, and grants are made on a rolling and ongoing basis.
If you have questions about HCCF's grantmaking priorities or which type of grant you may qualify for, please contact HCCF Program Officer, Eric Hessel, at eric@hendrickscountycf.org or 317.268.6240.