Board & Staff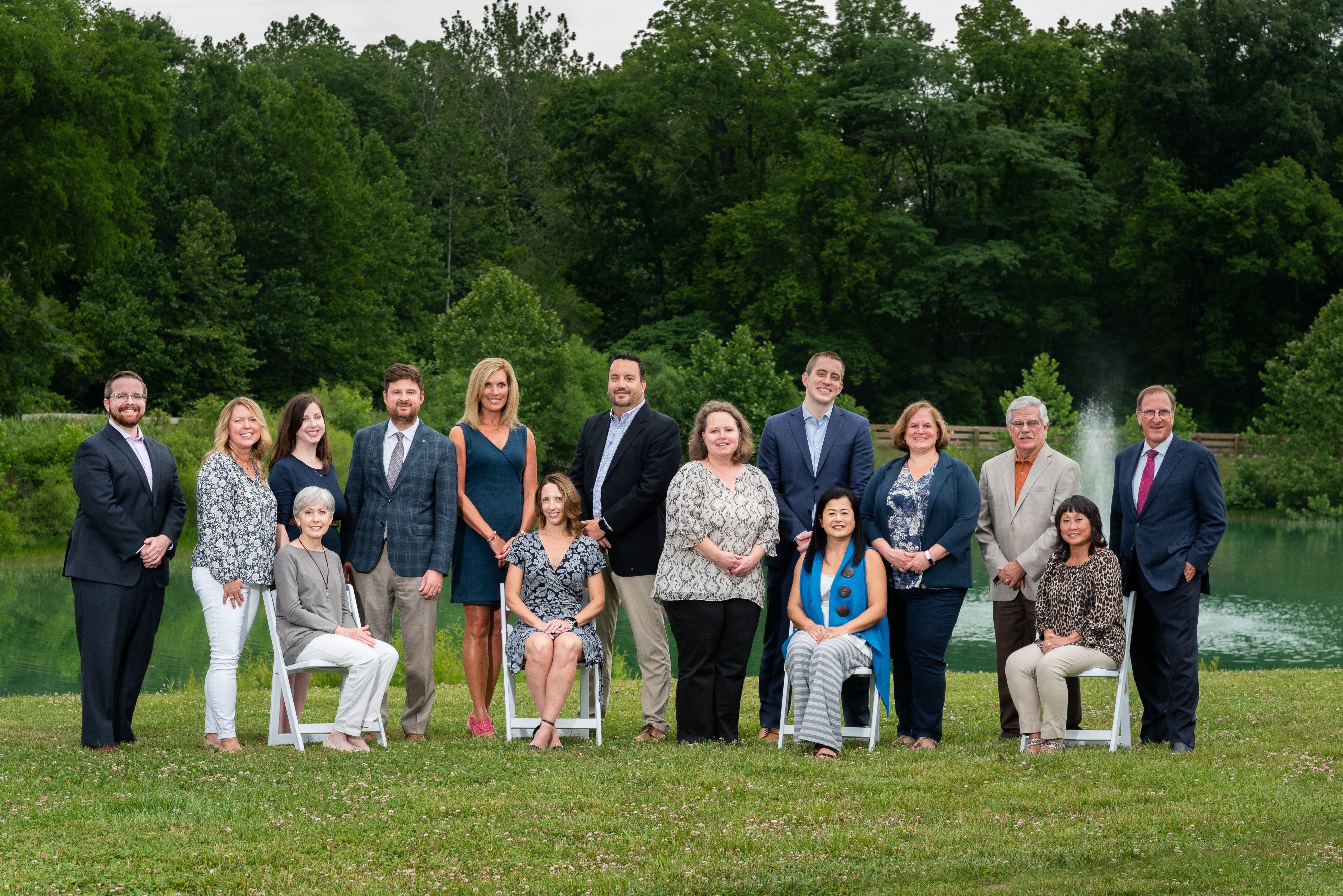 HCCF works to elevate Hendricks County through countless volunteer hours from Board and committee members, its dedicated staff, and generous donations from friends like you.
2021 Officers
Ryan Tanselle, JD

Board Chair - Vice President / General Counsel, State Bank of Lizton

Jennifer Ahles, CPA

Treasurer - Financial Controller, Gilliatte General Contractors, Inc.

Denise Robinson

Secretary - Executive Director, Brownsburg Public Library

Max Hank

Past Board Chair, Retired, First Merchants Bank

William A. Rhodehamel, CFRE, CFRM
2021 Members
Kim Baver

COO – Hendricks County Senior Services

Nick Jaworski

CEO – Circle Social, Inc.

Joanna Kennedy

Human Resources Director – Brehob Corporation

Jerry Orem

President – Hendricks County Bank & Trust

Gary Pohl, PE

Executive Vice President – Butler, Fairman & Seufert

Sherri Reagin, CPA

CFO – North Salem State Bank

Denise Robinson

Executive Director – Brownsburg Public Library

Bradley Riley, JD

Attorney - Hendricks County Dept. of Child Services

Shane Sommers

Executive Director of Professional Services Administration – Hendricks Regional Health

Joanna Sproull

Community Liaison - Plainfield Public Library
What Our Board Members Are Saying...
Click here, to hear, in their own words, why our Board members love the Community Foundation! 
Staff Members