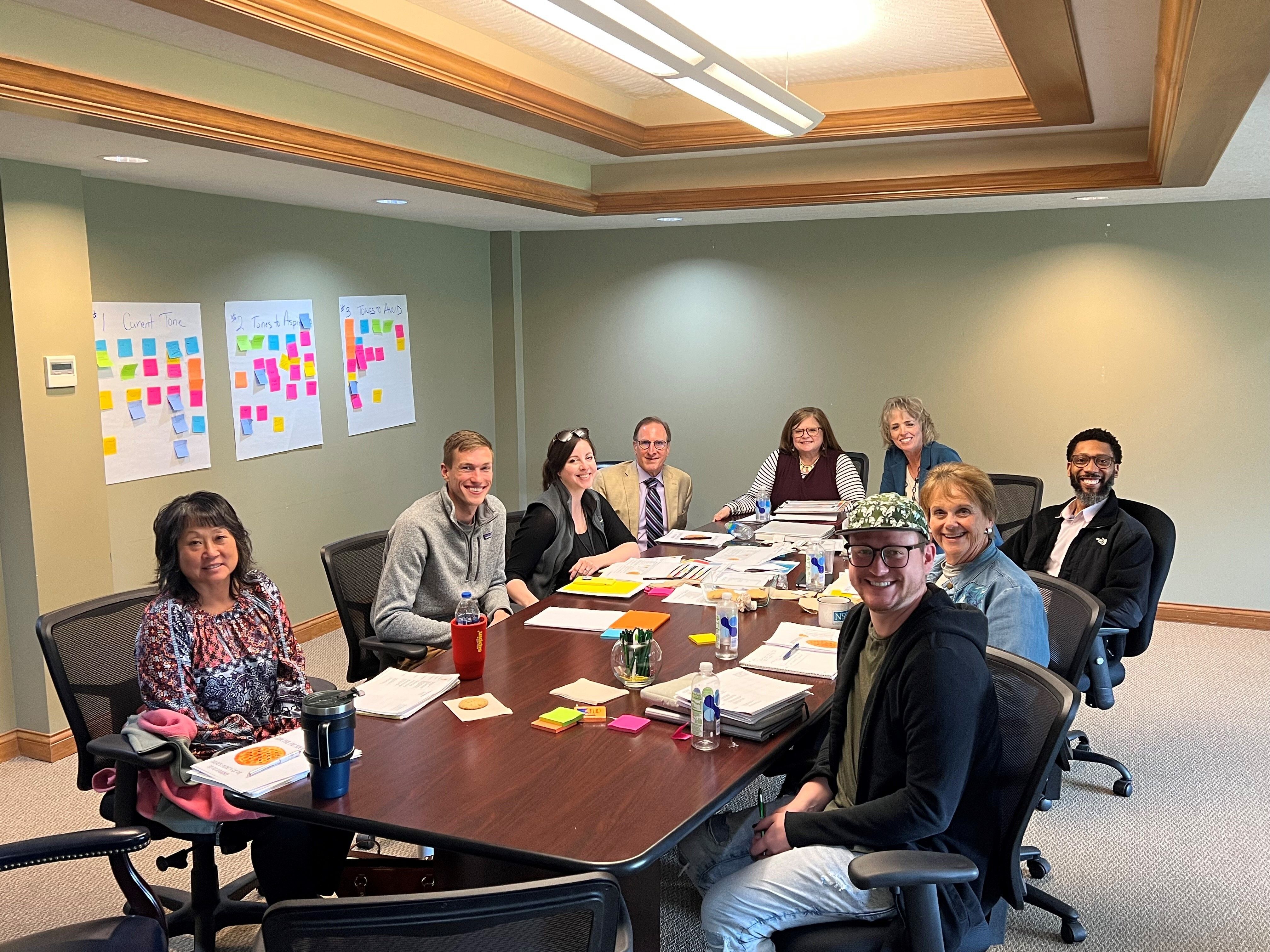 Volunteering with HCCF
Are you interested in helping make Hendricks County a better place to live, work and play?  Join the Hendricks County Community Foundation as a HCCF volunteer!  Our professional staff is assisted by the efforts of committee and task force members, helpers at a variety of events, and dedicated Board members. Your Community Foundation relies on the work of many hard-working and generous community members to do our work every day.
Here are a few ways you can get involved:
Serve on a committee
We have several committees that help the Board do its work.  Committees usually meet between 4 to 6 times per year.  Current committees include:
Awareness Committee
Development Committee
Diversity, Equity and Inclusion Committee
Executive Committee (membership restricted to Board officers)
Finance Committee
Grants (Program) Committee 
Governance Committee 
Lilly Endowment Community Scholarship Program Committee 
Click here for a PDF of our current committee descriptions.  Please inquire about current openings!
Join a task force
We use task forces to address specific issues in our community of interest to HCCF.  Inquire about any current special initiatives.
Volunteer to help with a special event
The Community Foundation holds occasional events each year, including our various "Friend Raising" events.  We welcome community members to assist with the planning and execution of these events.  Please ask about our upcoming events!
Join the Board of Directors
The Board of Directors (the Board) is the most important group of volunteers for HCCF.  The members collectively govern the Community Foundation and are critical to HCCF's ability to achieve its mission.  Board members hold the organization in trust, and in their roles make decisions and take actions with the organization's mission and goals in the forefront.  The Board is the Foundation's chief policy-making body and is ultimately responsible for the legal, ethical, financial, administrative, grantmaking, community service, and fundraising activities of the Community Foundation.
Members of the Board of Directors are elected through a nomination and election process to represent a broad spectrum of individuals HCCF serves. Our Board members serve without compensation and are committed to improving the quality of life in this community. The Board of Directors establish the mission, vision, policies and procedures of HCCF, and ensure HCCF has the funding, staff, facilities and equipment needed to fulfill its mission of making Hendricks County a better place. The Board of Directors delegates responsibility for implementation of its policies and directives to the President & CEO, whom the Board of Directors employs to run the day-to-day operations of HCCF. The President & CEO reports directly to the Board of Directors.  Click here for more information on Board qualifications and responsibilities.
---
Interested in learning more? 
Follow this link to fill out a volunteer information and interest form!
We periodically hold volunteer information sessions and webinars where you can learn more.  Survey respondents will be invited to the next session.
For questions or more information, email us or call 317-268-6240.
Thank you for your interest!