Family Legacy Funds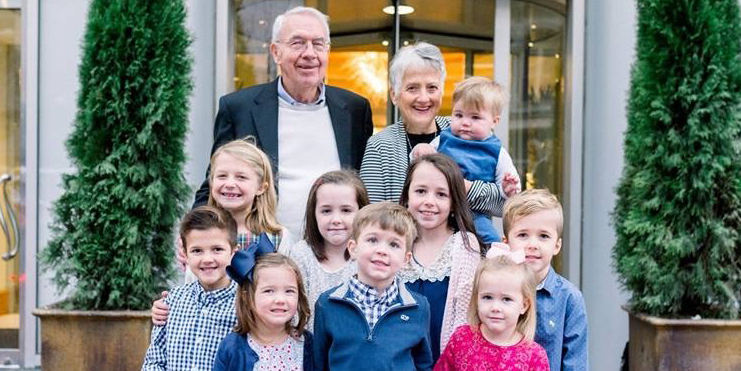 HCCF is pleased to offer families and others the opportunity to leave a lasting impact on Hendricks County through our Family Legacy Funds. A Family Legacy Fund is a special type of Unrestricted Fund that allows families and other groups to permanently support our community while memorializing their Family name. These permanent funds can be started for as little as $500 and award grants out every year to make a positive difference in our community forever.
Download our Family Legacy Fund Handbook to learn how you can leave a legacy in Hendricks County!
Triple Your Gifts to Family Legacy Funds
For a limited time, gifts to unrestricted funds are being matched $2 to $1 thanks to the Giving Indiana Funds for Tomorrow (GIFT) VII initiative through Lilly Endowment Inc. This means you can start a Family Legacy fund for just $167. Learn more about GIFT VII. 
HCCF Family Legacy Funds
V. Lloyd Acton Leadership in Education Fund

Bill Baker Family Legacy Fund

Bassett Family Legacy Fund

Al and Nancy Bennett Family Legacy Fund

Steven S. Cagle Legacy Fund

Bradford and Ceciley Casselman Family Legacy Fund

Mel and Deedee Daniel Family Legacy Fund

James and Suzanne Durell Legacy Fund

Eichenberger Family Legacy Fund

Richard and Nancy Fine Family Legacy Fund

James and Roberta Graham Family Legacy Fund

Kevin and Susan Gregory Family Legacy Fund

Guenthner Family Legacy Fund

Hank and Cabrera Families Legacy Fund

Michael L. Hanna Legacy Fund

Hardin Family Legacy Fund

Kim and Mark Harris Family Legacy Fund

Sally Dillon Haver and Harry Haver Legacy Fund

Tom and Mary Hobbs Family Legacy Fund

Narcissa D. Hocker Legacy Fund

Jaworski Family Legacy Fund

Carolyn Johnson Legacy Fund

Leffler Family Legacy Fund

Lilly Scholars Alumni Legacy Fund

Bob and Alice McColgin Family Legacy Fund

Jenny Miller and Family Legacy Fund

Max and Jill Poynter Family Legacy Fund

Rhodehamel Family Legacy Fund

Wayne and Rosalie Rutledge Legacy Fund in Memory of the Schulmeister Family

Scamahorn Family Legacy Fund

Ron and Carol Shirrell Family Legacy Fund

Shelby Rae Smith Memorial Fund

Guy and Jennifer Swenson Legacy Fund

Tincher Family Legacy Fund

J. Eric Vaughn and Family Legacy Fund