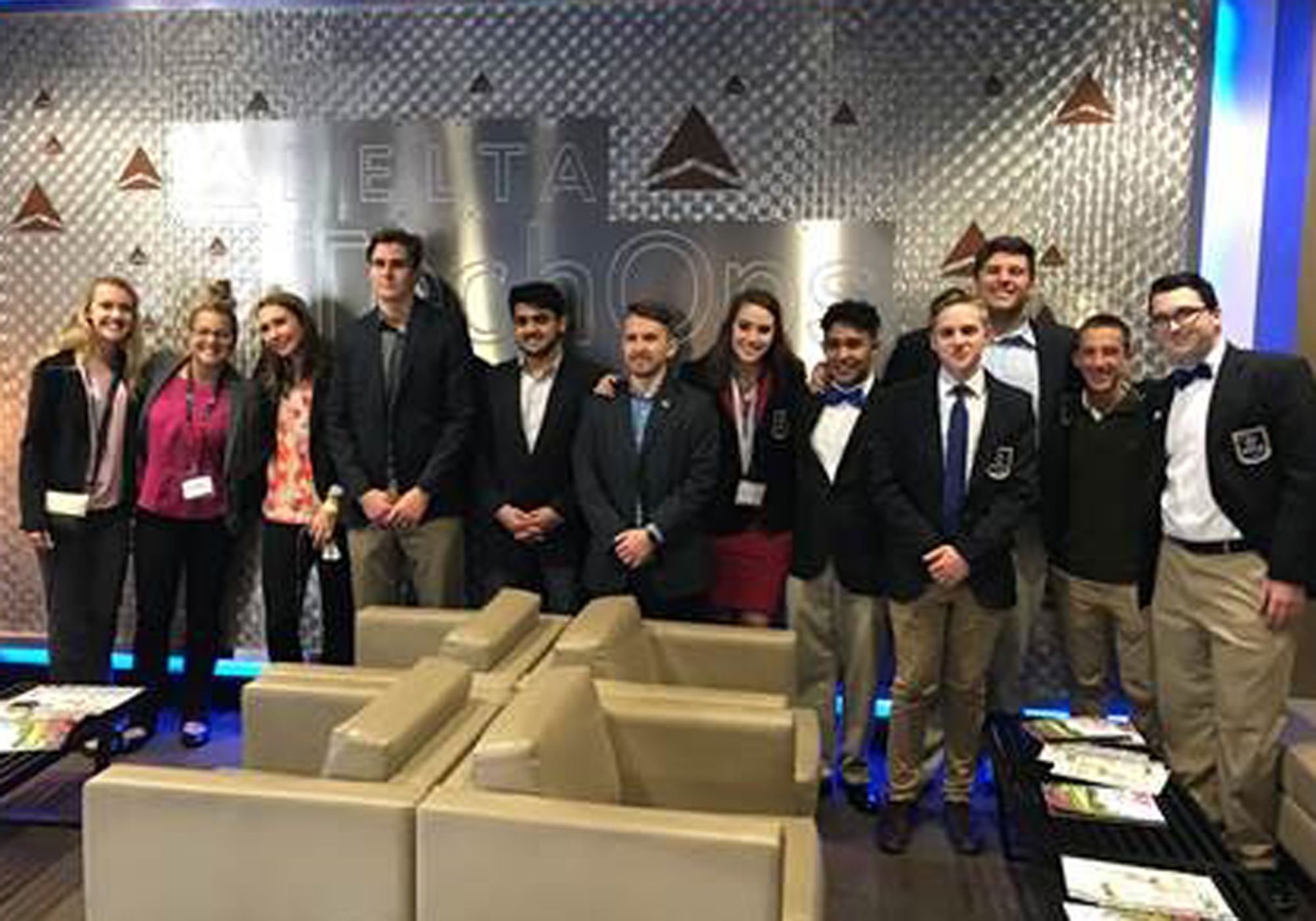 The Hendricks County Community Foundation awarded the Avon High School DECA club a $2,500 grant from the Avon Chamber of Commerce Fund to send students to the annual International Career Development Conference in Atlanta, Georgia.
Avon DECA (Distributive Educational Clubs of America) is the local high school chapter of the international student-led organization DECA that focuses on providing chapter members real world experience and opportunities to test their abilities in leadership along with Marketing, Finance, Hospitality, and Management. Avon DECA in the 18-19 school year had over 100 members dedicated to furthering their business education and experience beyond the classroom. Avon DECA's mission is to provide students with the proper resources for a strong foundation to be successful in college and career, no matter which industry they wish to enter. Avon DECA has a membership of over 150 students who have worked on projects and raised thousands of dollars for charitable organizations.
With strong connections to Avon High School and the community, Avon DECA collaborates with local groups, organizations, and businesses to provide the best and most challenging experiences for their members. With this goal in mind, the Avon Chamber of Commerce was elated to work with DECA students again this year to meet their needs. Tom Downard, the Executive Director of the Chamber said, "The Avon Chamber of Commerce, through the Hendricks County Community Foundation, has enjoyed their relationship with Avon DECA over the past several years.  The DECA program has grown to national prominence through the hard work of bright energetic students.  We are proud to be a part of this program."
The grant to Avon DECA ensured that qualifying members would all have the chance to experience this opportunity by lowering the cost of attendance for the 14 students competing and attending leadership academies. Avon DECA Chapter President Ruhan Syed said, "This grant is another example of the amazing support we receive from our student body, school board, and community. The grant also provides DECA with the opportunity to reach and motivate more students within the school. Many chapters and clubs do not get the same opportunities that Avon DECA does, and it means a lot to us that the community financially supports what we do."
The grant was made through a designated fund at HCCF. "A designated fund is a great option for donors who want to give back to their community," said William Rhodehamel, HCCF President & CEO. "Just like the generous members of the Avon Chamber, donors with designated funds can use their grant dollars to support the organizations that they care the most about every year--forever."