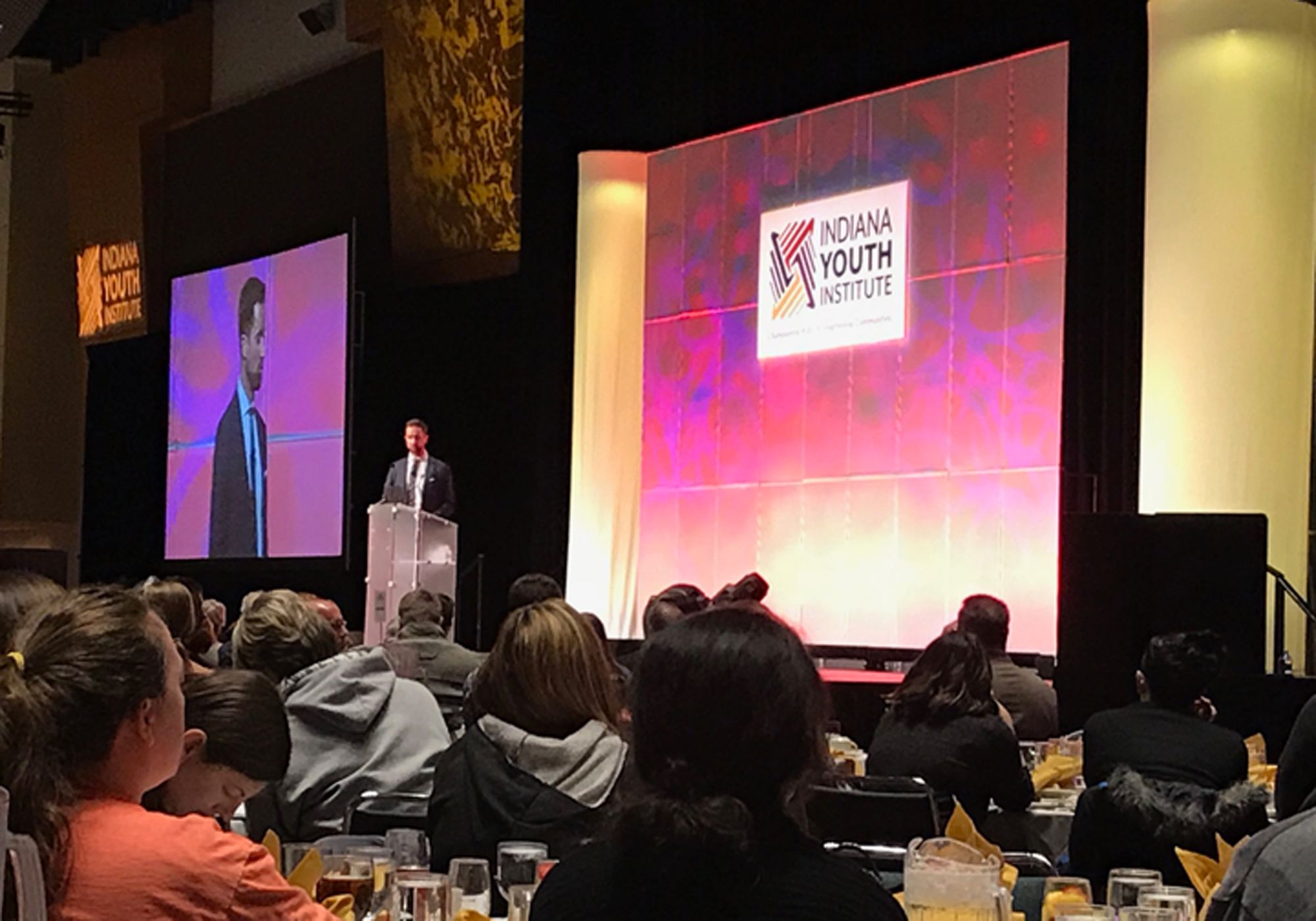 The Hendricks County Community Foundation (HCCF) awarded a $285 professional capacity grant from the Deedee Daniel Opportunity Fund to Brooke's Place for Grieving Young People to support their new board member's professional development.
Brooke's Place provides support groups, therapy services, and community education to empower children, teens, young adults, and their families to thrive in the midst of grief. Tanya Shelburne of Brownsburg joined the Brooke's Place Board of Directors last year and is excited to support the organization's mission and inform Hendricks County residents of the critical grief support services offered. As a new board member, Shelburne knew there was a lot to learn on the issue of childhood grief and how she could use her influence to support the organization.
This HCCF grant enabled Shelburne to attend the Indiana Youth Institute's "Kids Count Conference." This annual conference strives to improve the lives of all Indiana children by strengthening and connecting the people, organizations, and communities that are centered on youth and is attended by over 1,200 individuals representing 600 organizations. The conference focused on the theme of the negative impact of Adverse Childhood Experiences (ACE) and provided a wealth of information and practical strategies for serving grieving children. A particularly impactful keynote speech came from a survivor of the Columbine school shooting, where he discussed the belief that "You have to feel it to heal it." Shelburne resonated with this belief, articulating that "Brooke's Place serves as a protective factor for grieving children by allowing them to discuss and feel the pain of loss in a safe environment with others who understand what they are going through."
Grants like this one are made possible through HCCF's largest unrestricted fund, the Deedee Daniel Opportunity Fund. Gifts to HCCF's unrestricted funds allow the foundation to aide local nonprofits like Brooke's Place to better serve the needs of the people in Hendricks County. 'Our unrestricted grantmaking is the cornerstone of what we do here," said HCCF's President and CEO, William Rhodehamel. "Unrestricted funds allow HCCF the flexibility to help our local nonprofit partners be as effective and efficient as possible through grants like these." Right now, the Community Foundation will match all gifts to unrestricted funds $2 to $1. For more information, contact William Rhodehamel at william@hendrickscountycf.org or call 317-268-6240.