GIFT VII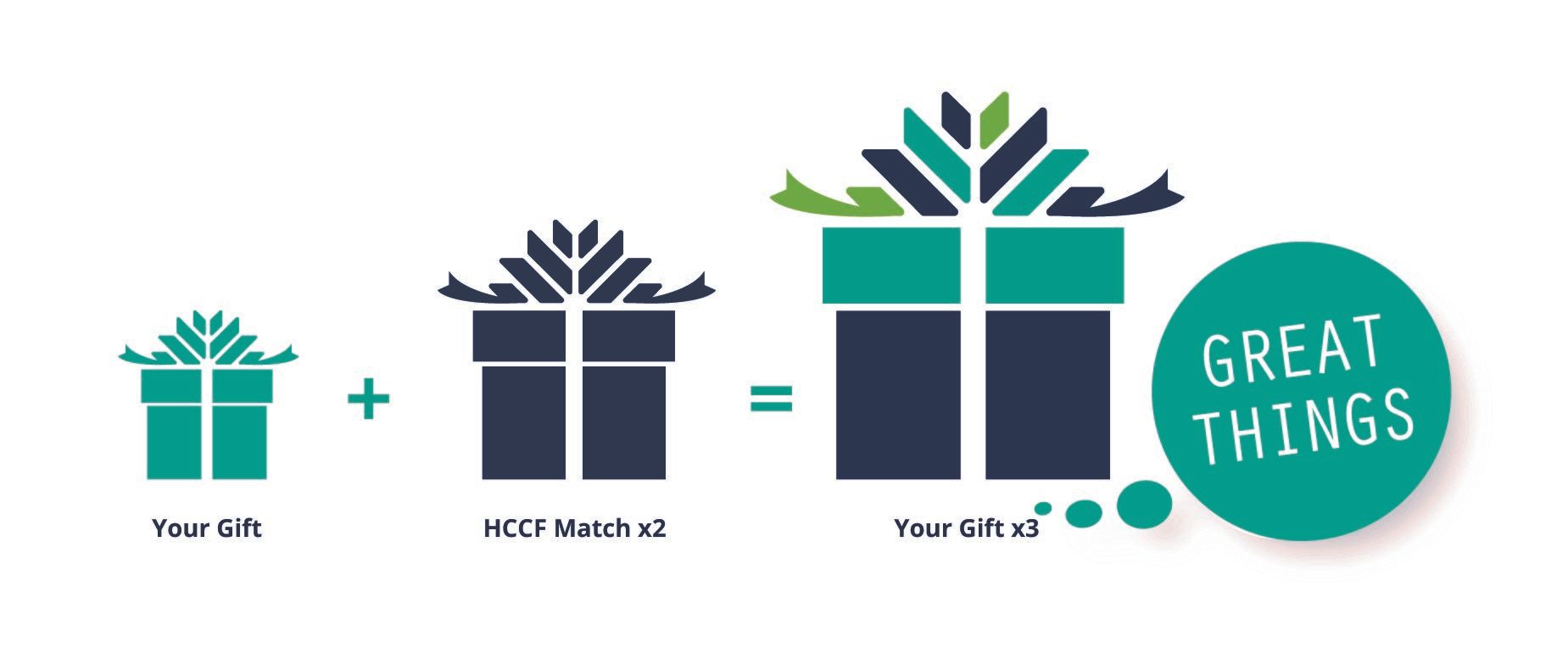 We Did It!
Thanks to Lilly Endowment Inc., HCCF received $1.1M in matching funds to match gifts to unrestricted funds at HCCF. These funds are powerful grantmaking tools for HCCF to use in meeting current and emerging needs in our community– needs that often would not be met otherwise.
From October 2018 through December 2020, donors had the opportunity to TRIPLE their money! HCCF, through the Lilly Endowment GIFT Initiative VII, matched all donations made to unrestricted funds, including Family Legacy Funds, $2 to $1!  We are so excited to announce that our generous donors enabled us to meet the match long before the December 2020 deadline--the match was completed on February 3rd!   That means that together we have increased our unrestricted funds by  $1,650,000 since October 2018, all of which will be used to make our community an even better place to work, live and play.
Thank you to all who contributed to this campaign and are passionate about making Hendricks County a vibrant, giving community!